Who Will Lead in Reducing Emissions?
Leadership is coming not from Washington, DC but from places like Bogota, Colombia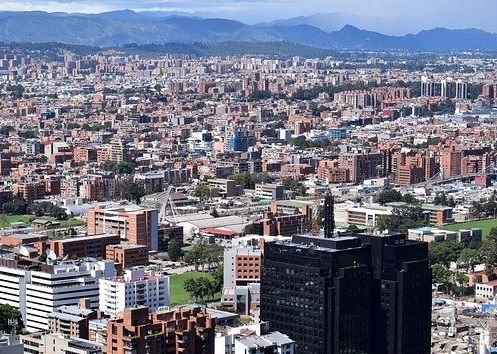 My previous post looked at how Members of Congress in the United States either support or lag in support of pro-environmental (and thus, sustainability) legislation. It showed 54% overall support in Congress, but in a highly polarized way, with Democrats scoring 93% support and Republicans only 7% support.
A look at another dataset – the level of CO2 emissions and the inherent challenge in achieving significant progress in eliminating them – has been part of my Tau Global Research work for a couple of years. It shows the US lagging badly, in particular versus its European counterparts.
Emissions Challenge Reduction (ERC) Index
So, in an Emissions Reduction Challenge (ERC) Index that I've built, there are 18 countries in the EU and immediate region already in the "green zone" of countries facing the least-daunting challenges in achieving genuine progress. There are 12 countries in the yellow (moderate) zone, and 3 countries in the red zone of nations that face considerable, very difficult challenges.
The United States, in comparison, is in a dismal group of 14 in  in the "purple zone" of countries that face massively difficult challenges and seemingly lack the political and societal will to address these challenges effectively.
Other countries in this purple zone include China, India, and Russia – the US and these three are in fact the four largest CO2 emitters in the world. The size and scope of their challenges push the world as a whole into one, large purple zone that casts a pall over the efforts of nations who are working harder to address their own challenges.
Leaders Must Lead
If we try to apply the "chasmology" idea I introduced in my previous post, I suppose could include all of the green- and yellow-zone countries in the group of innovators, early adopters, and early majority countries who have crossed the chasm.
These 86 green- an d yellow-zone nations produce 16% of the world's emissions, with 11% of the world's population and 21% of the world's GDP.
The largest of them are the UK, France, Tanzania, and Colombia (whose capital city of Bogota is pictured with this post). These nations are therefore tasked with the job of not only setting good examples for the world but of lobbying with all the political and ethical power they have to bring the Big Four and other laggards up to speed. The world must cross the chasm or be doomed to fall into it.