San Diego to Glasgow: SB21 & COP26 Address Sustainability Challenges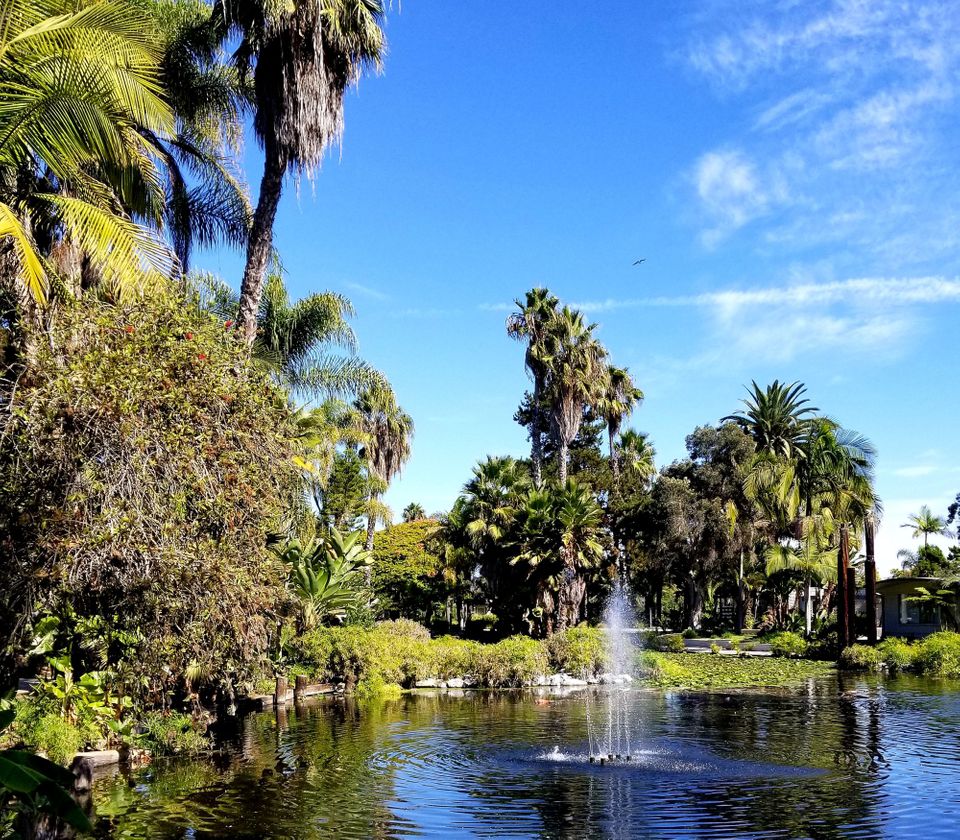 I just returned from four lovely days in San Diego, attending the Sustainable Brands '21 (SB21) (www.sustainablebrands.com) conference.
I appeared on a panel that was focused on the potential ROI of sustainable, regenerative business practices. My role was to take a high-level view of nations and regions as a whole, as places to do business based on their technological and socioeconomic conditions and progress.
Sustainable Brands in San Diego
SB21 brought together around 600 to 700 sustainability practitioners and analysts within the large corporate world. Present in force were such major companies as Nestle, Hershey's, PepsiCo, Patagonia, Johnson & Johnson, Proctor & Gamble, Tetra Pak, Amazon, Gulf Oil, Visa, MasterCard, and AT&T.
Sessions and informal discussions were rich with talk of Paris 2015, the UN's SDGs, CSR programs morphing into the corporate mainstream, a note by one speaker that Rachel Carson's groundbreaking book "Silent Spring" is now almost 60 years old, and the upcoming COP26 conference in Glasgow.
COP26 in Glasgow
The Glasgow conference (October 31-November 12) will be a nicely twinned event with SB21. It's much larger, of course, with an expected 20,000 to 25,000 attendees, including the heads of dozens of countries. US President Joe Biden is expected to attend, along with several cabinet members and Biden's special climate-change leader, former Senator, Secretary of State, and Democratic Presidential nominee John Kerry.
COP26 was developed as an annual event in the 90s under the auspices of the United Nations. It was not held in 2020 because of Covid-19 concerns. As with SB21, it has corporate support. But where the big companies are a focus of SB21 and presented their best environmental faces and behavior there, the completely separate group of corporations who have financially gotten behind a government- and UN-driven event like COP26 have found their roles to be more ambivalent and controversial.

A few of COP26's corporate sponors have complained that their needs are not being fully meet by COP26 so far. (I note here that none of SB21's sponsors are in the COP26 sponsorship group, a UK- and Euro-heavy group that includes Sky,Hitachi, National Grid, Scottish Power, SSE, GSK, NatWest, Reckitt, Sainsbury's, Unilever and the US company Microsoft.)
Prominent Attendees
COP26 will likely not feature Chinese President Xi Jinping or Russian President Vlad Putin, head of the world's #1 and #4 greenhouse gas (GHG) producers. In addition to Biden from #2 producer US, COP26's attendees will include #3 producer India's Prime Minister Narendra Modi.
The world's other Top 10 GHG producers are taking various approaches to COP26:
Emissions Reduction in Developing Nations
In addition to some sponsor griping, there is the more important issue of many countries apparently trying to tilt COP26 findings their way. Specifically, according to a BBC report, several nations (not including the United States, China, or Russia) object to certain language about the fossil-fuel industry and about funding lesser-developed nations in their emissions-reductions efforts.
The BBC report stems from a leak of 32,000 messages from COP26-related governments. One can imagine that a daily push-and-pull about issues large and small is an integral part of the accepted process of making COP26 policy.
That said, any remarks about supporting lesser-developed nations is concerning to me and my work with Climate 4.0 and the Smart Nations Foundation.
The least-developed countries (LDCs, a common term used by economists and investors) of the world produce only about 1.3% of the world's emissions, yet are home to about 15% of the world's population, more than 1.1 billion souls. Our research indicates a sustainable electricity grid providing enough power to improve their economies significantly would cost around $300 billion, an investment equal to about 0.4% of the combined G20 economies of the world.
Progress Amid Criticism
Whereas one could feel a tangible, palpable sense of activity and progress amongst the modest attendance of SB21, with plenty of inspiring stories and hopeful messages, the COP series often comes under criticism for being yet another big talk/no action event.
A recent criticism was leveled by the noted Swedish activist Greta Thunberg, who spoke of "empty words and promises."Separately, Greta Thunberg recently wrote a piece in which she says there are no real climate leadersamong the governments of the world. (Coincidentally, another recent article from the source of Greta's quote contains a detailed analysis of COP26 and its goals.)
So, the long, very difficult, messy business of adjusting human behavior to meet the existential challenges of emissions reduction and climate-change abatement continues. "Regenerative" and "circularity" have joined the mainstream list of terms that's previously braced "environmentalism," "green," and "sustainability."
SB21 provided one example of a large group of people and enterprises at work on the issues; COP26 will provide another. It's easier to criticize than to achieve progress, and also maddening to see people and governments logrolling and "greenwashing" rather than embracing substantial efforts to achieve significant change.