Digital Resilience -- the New Umbrella Term for the Digital World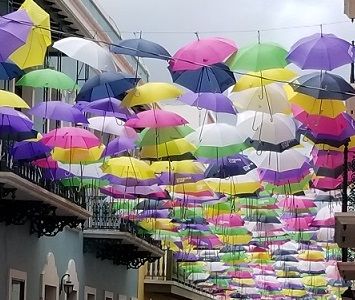 Author's Note: We have teamed up with InsightaaS to research and develop a  executive roundtable series on the primacy of networking technology to prepare for, drive, and enable the resiliency and sustainability of the new digital world order in which we all now live. This is a foundation essay for that six-month research hike, with trail-marking breadcrumbs sprinkled in a series of webinar stops along the way, the project capstone the Great Canadian Data Centre Symposium 2022 (GCDC22), scheduled live, in-person Nov. 15-17 at McMaster University Innovation Park, Hamilton, ON.
Digital and IT markets have undergone profound change over the past several years. This period of disruption – with both its attendant opportunities and risks – is far from over. In fact, boards of directors, senior leadership teams, essential stakeholders, inside and outside every organization, are demanding a new vision for Digital Resilience. And while inclusive of cybersecurity, its far bigger, and all-encompassing.
In the past I've joked that any enterprise in any sector that did not have a named Chief Digital Officer (CDO) and a fully engaged DevOps team was already dead and just hadn't yet got the memo. Well, this is no joke today.
These startling changes hit with a seemingly blink-of-an-eye shift from on-premises data centres to a full panoply hybrid digital infrastructure options that wrap in a full new stack  of colocation and cloud hosting services and business-transforming resources.
We're now in the "digital experience" business.
To fully understand this at a "philosophy-of-business" level, it's useful to parse the definitional difference between "change" and "transformation" --  particularly in the digitalization sense. Digitization is about change – the change from analog to digital. While as momentous as it may have been (and often still is) Digitalization is about transformation; the sea-change where value shifts from product or service rendered to residing in the data.
My favorite example in understanding this is Tesla: The value of a Tesla automobile lies less in the physical vehicle itself and more in the massive amount of collected data and its analytics. The combined company's market cap value of 1.061 trillion dollars at close of 2021 lies in its data value.
When one buys a Tesla Model S, one is not just purchasing the present-state vehicle itself, but the incremental unit value of that data today, as well as in its future value – a primary reason why Tesla cars retain their resale value. This becomes part of the full customer (user) experience of being a Tesla owner.  
In this way, Tesla embodies the meaning of the digitalization – the digital transformation – of business.
In this manner, digital transformation provides multiple new pathways for the rapid deployment and adoption of compelling new digital-experience applications. All of these require highly elastic, hyperscale workload management (IaaS, PaaS) options across organizations of all types and at all scales who seek real-time delivery of new benefits (to both customers and the business itself), new capabilities, and/or sharply reduced time, lower or more graduated cost structures. The period of the COVID Pandemic proved this to us over and over and over again, without our even much noticing or much remarking on the fact.
Digital transformation also greatly increased the complexity associated with planning for, deploying, securing and managing IT service delivery. As the delivery of services appears to us much like the ducks gliding across the pond, we are not at all aware of the activity of the ducks' webbed feet beneath the small ripples on the surface.
The global pandemic further increased, again, both the scale and velocity of a dramatic decentralization and dispersion of IT, network capabilities, cloud services and its associated management complexity.
Nearly overnight most 'internal' users (employee workforces and their management) were forced to access core resources from geographically (including globally) remote locations. Likewise, virtually all interactions in the full supplier-to-core-business-to-customer value chain became completely reliant on network (internet) connectivity, and all that means.
It only took a minute…
Thus, in seemingly real-time, digital transformation happened -- the "Industry 4.0" IoT moment arrived across all economic and social sectors – the true global digital economy – digital world. There will be no going back.
And in this moment, human organizations, business processes, and business and IT staffs, and digital networks (especially so) were and continue to be deeply challenged and stretched to – and often beyond – their breaking points.
In the period of the pandemic, business across all sectors did not just not slow in growth, but, in fact, speeded up, in scale and complexity. Digital telemetry took on a whole new – and exponential – meaning.
Before the pandemic showed any signs of subsiding, wrenching global supply-chain and logistics issues emerged, massively disrupting delivery of IT-related goods. Consequently, the adoption, deployment implementation and integration of mission-critical IT assets and systems needed to augment, enhance or replace existing equipment in order to keep pace the new digital-world requirements have been slowed or stalled out.
Options for cloud services have helped alleviate some of these supply chain pressures, but organizations needing to revamp their full digital infrastructure value chain – all network capability dependent – its autonomous management and associated digital processes remain constrained today.
The human capital equation in a digital world
The so-called "Great Resignation" phenomena in the workforce has further exacerbated these problem, making it difficult to find and hire qualified human resources fast enough to address a whole new set of security, IT operations, software development and a full-stack of myriad related tasks.
Today, many organizations are following two tracks: Executing against urgent, often new demands with extant, available resources, while simultaneously designing a future that enables the alignment of current and new resources into a digital infrastructure continuum -- from end-point  to analytics at the edge to hyperscale cloud. This future state must be capable of supporting business adaptability and agility through a fast-moving, accelerating and unpredictable tomorrow.
Digital resilience means playing both defense and offense
The new vision of Digital Resilience that is a consequence of all these disruptive changes encompasses the ability to seamlessly mine and deliver new business value across the ever-expanding telemetry of a digital world that faces cyber risk and high-availability constraints, and, now, increasingly urgently, "net-zero" carbon/ghg demands.
This reimagining of business resilience includes the capacity to react and adapt to unforeseen (and often unforeseeable) disruption. We have proven that human imagination, innovation and ingenuity can accomplish what the technology can enable.
Resilience isn't only a protective and defensive posture, but one that includes the capacity for adapting to disruptive, blindingly rapid change.
Digital Resilience is as much about the ability to take greatest advantage of and/or create new competitive opportunities, as it is about withstanding the hurricane-force winds of a sea change.
Where do you believe your organizational boat floats in this sea change? The "new" disaster recovery – or DR -- is Digital Reslience.
It is the new umbrella term for this new, storm-tossed age.